Customs procedure 42
According to Article 143 (1) (d) of VAT Directive, the importation of goods is exempted from VAT if followed by a supply or transfer of those goods to a taxable person in another Member State.
This exemption enables the importer to avoid pre-financing VAT at the moment of the importation.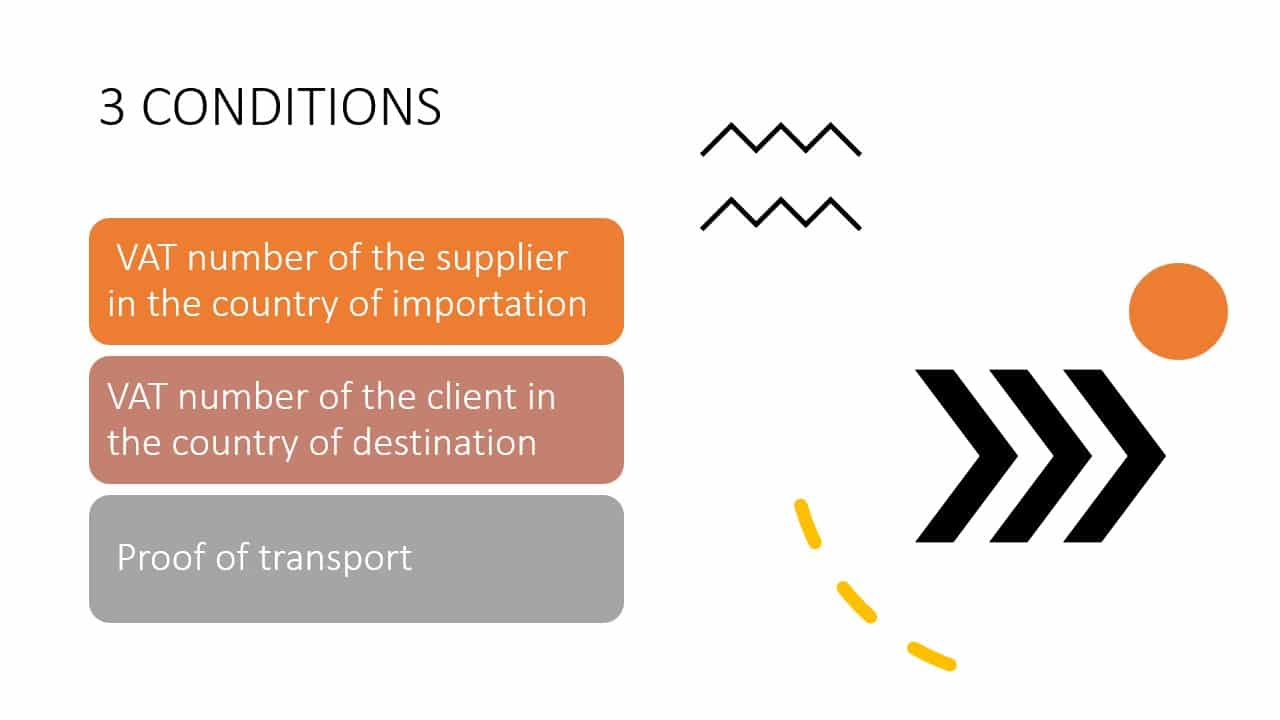 1. Conditions
The conditions under which that exemption is granted are currently laid down by Member States. In order to fight tax fraud, the European Union Council has decided to specify, or particular transactions, at Community level, a set of minimum conditions under which this exemption applies. Exemption will be applicable only if at the time of importation the importer has provided to the competent authorities of the Member State of importation at least the following information:
His VAT number issued in the Member state of importation (or the VAT number of his VAT representative).
The VAT number of the customer, to whom the goods are supplied, issued in another Member State or his own VAT number issued in the Member State in which the dispatch or transport of the goods ends when the goods are subject to a transfer.
The evidence that the imported goods are intended to be transported or dispatched from the Member State of importation to another Member State. However, Member State may demand that the evidence be indicated to the competent authorities only upon request.
Conditions have been implemented in all Member States since January 1st, 2011 (Council Directive 2009/69/EC of 25 June 2009)